20.10.2023
TAKE AWAY
HOLIDAY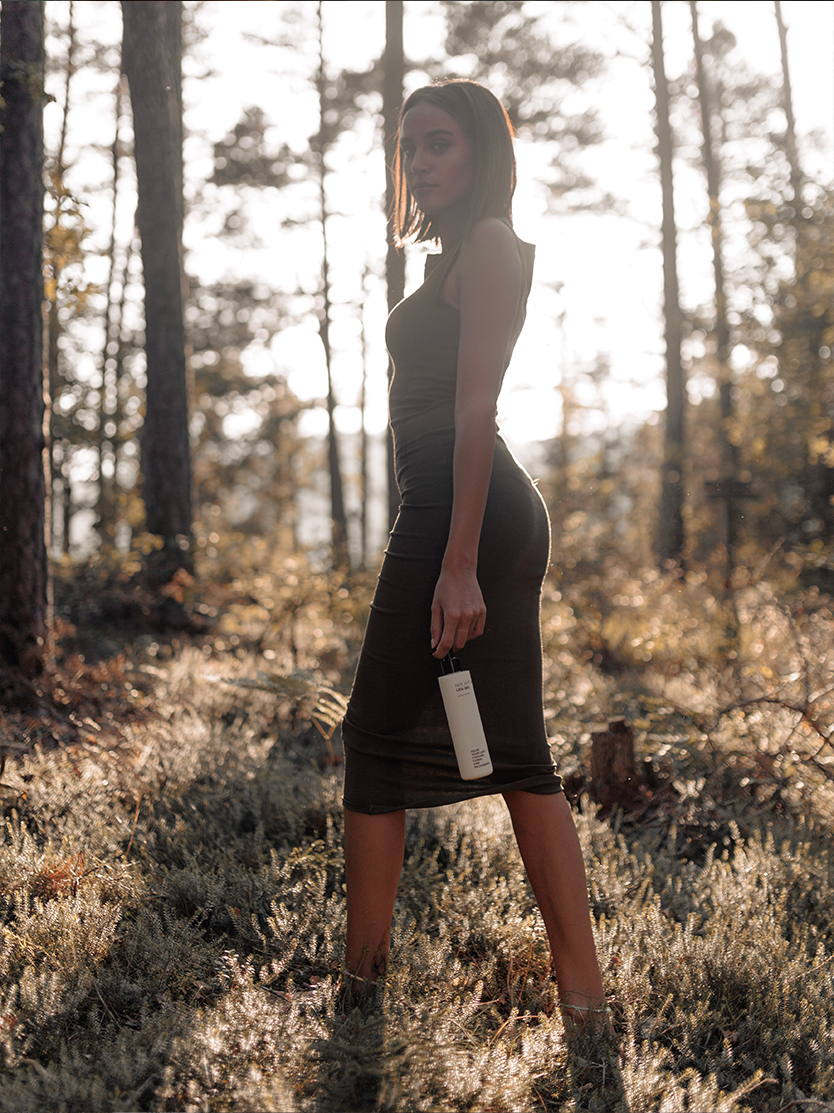 Pure freshness: a part of South Tyrol in your daily beauty routine
Holidays are always an extraordinary experience, a time when we immerse ourselves completely in a world of natural beauty and tranquillity. But why limit yourself to enjoying these sensations only during a holiday? Why not bring the Italian Alps directly into your daily beauty routine? This is precisely the philosophy that inspires NOT JUST BODYCARE.
In the heart of the mountains, where the air is fresh and pure, the water flows crystal clear from mountain springs and the local herbs grow luxuriantly, our mission is born: to share and convey the very essence of South Tyrol through beauty products that reflect the surrounding nature.

The most authentic beauty? Simplicity.
Simplicity is the vibrant heart of NOT JUST BODYCARE. We strive to offer you products that are the result of clear communication, genuine ingredients and simple, yet highly effective formulas. Because we believe that true beauty is found in the purity of nature.
Do you love natural ingredients? Do you want to know what you apply to your skin every day? NOT JUST BODYCARE is your answer. Every element we use comes directly from the mountains of South Tyrol, where nature is at home.
The natural benefits of the Alps
We love the local herbs and plant extracts that thrive in our mountains. We touch them, smell them, imagine how to combine them – to recreate unique sensory experiences. And also to be good for your skin. Do you know our ingredients? We tell you about them briefly here.
Sage, for example, has many qualities. Its antibacterial and anti-inflammatory properties make it ideal for deep cleansing of the skin. It not only refreshes and soothes, but also helps to prevent skin inflammation.
Calendula is also a true natural treasure. With its soothing and regenerating properties, it brings relief to irritated or injured skin. This little golden flower is a valuable ally in promoting healing and restoring radiance to your skin.
Mint, with its lively fragrance and refreshing power, is a true gift for the senses and a balm for your skin. Arnica, on the other hand, with its antioxidant properties, helps to soothe inflammation and calm stressed skin, restoring it with its powerful natural strength.
From nature, for your natural beauty
But let's continue. Have you ever heard of grape seed oil? It is one of the ingredients in our products. Rich in antioxidants, it is an ally in the fight against free radical damage – preventing premature ageing and keeping the skin young and radiant.
Lavender, in addition to its relaxing aroma that will remind you of a walk in the flowery fields of the Alps, has soothing and antiseptic properties. This wonderful aromatic plant is perfect for soothing sensitive and irritated skin, enveloping it in an embrace of tranquillity.
When you choose NOT JUST BODYCARE you are not just buying beauty products. You are bringing South Tyrol directly to your home, smearing the freshness of the mountains and the purity of nature on your skin. Our mission is to share our love for this corner of Italian paradise with you and transform it into your everyday life.
The everyday life of simple, natural, genuine beauty. The same that you find in NOT JUST BODYCARE products – where every drop is a small fragment of the Italian Alps, an authentic experience, a hymn to the charm of essentiality.